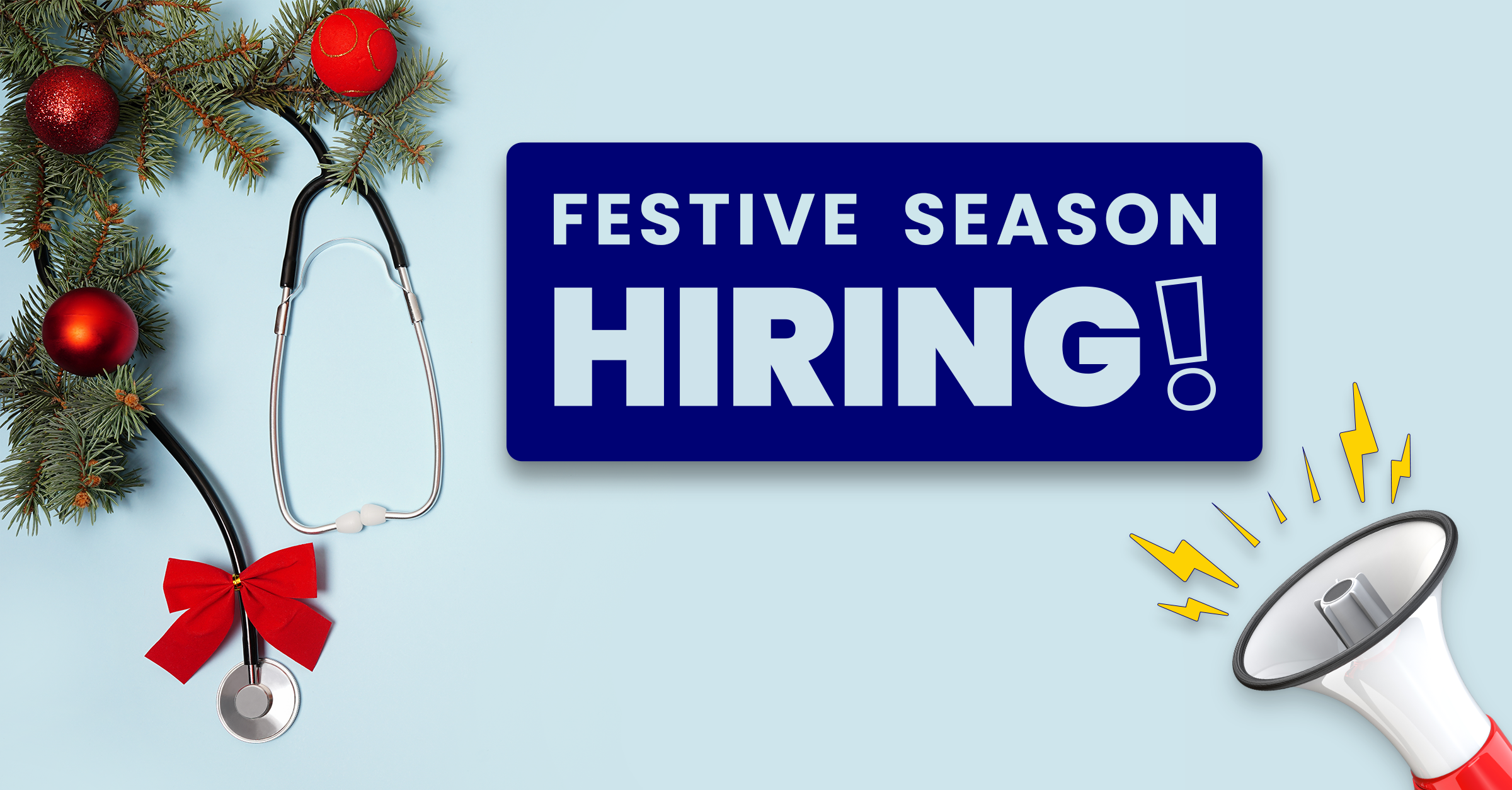 Hiring for the Holidays: Healthcare Recruitment Strategies for Year-End Success
The festive season is a time for celebration and a critical period for businesses, especially corporations. With increased demand for talent, organizations must strategically approach hiring to ensure they have the right personnel. This is where advanced commercial, clinical, and executive recruiting comes into play, specifically through Recruitment Process Outsourcing (RPO) services. In this blog, we'll explore the significance of strategic staffing during the holidays and how VonKohn Search Group excels in providing these recruiting services and top talent recruitment for its clients.
The Festive Season Hiring Challenge
The holiday season poses unique challenges for organizations. However, this demand coincides with the season's challenges – staff members taking time off, potential burnout, and the general difficulty of attracting top talent during the holidays.
Strategic Staffing: A Necessity for Organizations
Strategic staffing involves aligning an organization's business needs with workforce planning. This means anticipating Q4 talent needs and planning for the upcoming year. It's about filling positions and strategically recruiting individuals whose skills and values align with the organization's mission.
Strategic Recruitment and Talent Acquisition
Strategic recruitment is a proactive approach to identifying and attracting talent that aligns with the organization's long-term goals. Talent acquisition, on the other hand, involves the entire process of attracting, hiring, and onboarding the right candidates. During the festive season, this process becomes more challenging and critical.
The Role of RPO in Recruiting
Recruitment Process Outsourcing (RPO) is a game-changer in recruiting. It involves partnering with external experts to manage some or all aspects of an organization's recruitment process. RPO can be particularly beneficial in the healthcare sector, where the demand for specialized skills is high.
VonKohn Search Group: Elevating Healthcare Recruitment
VonKohn Search Group is a leader in executive recruiting services, specializing in healthcare. Our approach to recruitment during the holiday season is grounded in a people-centric philosophy. We understand that beyond the skills listed on a resume, the individual's commitment, values, and cultural fit truly matter.
Putting People First in Healthcare Recruitment
VonKohn Search Group recognizes that healthcare professionals are not just employees but also vital community members. This understanding becomes even more critical when the demand for top talent peaks during the holidays.
Customized Solutions for Healthcare Clients
VonKohn Search Group takes a personalized approach to each of our client's needs. We understand that more than one-size-fits-all strategy is needed in recruitment. By tailoring our services to each client's unique requirements, we ensure that the right professionals are in place to meet the increased demand during the festive season.
Strategic Talent Acquisition for Long-Term Success
The holiday season is about more than just filling immediate talent acquisition gaps. It's an opportunity to acquire talent contributing to the organization's long-term success strategically. VonKohn Search Group excels in identifying individuals who meet their clients' immediate needs and align with the organization's vision for the future.
Balancing Quality and Speed
In hiring, time is of the essence. During the holidays, the need for quick recruitment is even more pronounced. VonKohn Search Group strikes the delicate balance between speed and quality. We understand the urgency of year-end hiring without compromising on the thoroughness required to ensure the right candidates are chosen.
Key Strategies for Recruitment During the Holidays
Proactive Talent Pooling

: VonKohn Search Group doesn't wait for positions to open; we proactively build a talent pool throughout the year. This ensures a roster of qualified individuals is ready for placement when the festive season arrives.

Emphasizing Company Culture

: The holiday season is about filling positions and finding individuals who resonate with the organization's culture. VonKohn Search Group strongly emphasizes cultural fit, recognizing that this is crucial for long-term employee satisfaction and retention.

Flexible Scheduling

: VonKohn Search Group works with clients to create flexible hiring schedules because healthcare professionals might have unique scheduling constraints during the holidays. This flexibility ensures that rigid recruitment processes do not deter potential candidates.

Community Engagement

: Recruiting is inherently community-centric. VonKohn Search Group engages with local communities to identify talent and build relationships. This approach enhances the recruitment process and contributes to the organization's standing within the community.

Comprehensive Onboarding

: The holiday season is a challenging time for new hires. VonKohn Search Group ensures that the onboarding process is efficient and comprehensive. This includes support systems to help new hires acclimate to their roles during a potentially hectic time.
Conclusion
The holiday season is an opportunity for organizations to strengthen their teams strategically. VonKohn Search Group, with its people-centric approach, advanced recruiting strategies, and commitment to excellence, emerges as a key player in ensuring the success of healthcare recruitment during the festive season. By combining strategic staffing, recruitment, and talent acquisition, VonKohn Search Group goes beyond filling positions; we build lasting partnerships between professionals and their organizations. In the heart of the holiday rush, VonKohn Search Group stands as a beacon of excellence in recruitment, emphasizing that, in the end, it's all about the people.